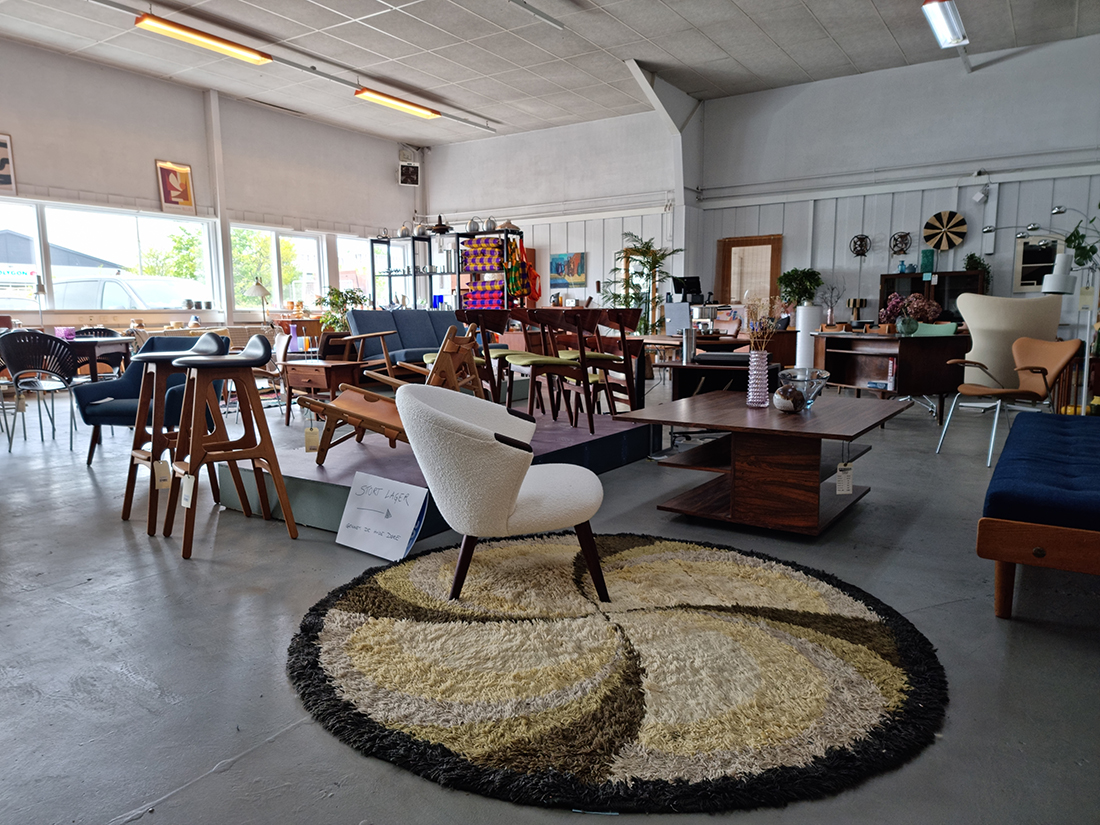 Professional interior design, trade & export
Do you wish to have a store, showroom, office or TV set decorated in authentic retro style? Do you wish to buy retro furniture or home accessories for professional use? Then we can help you find exactly what you are looking for.
We handle professional interior design tasks and trade with retro furniture for eg. stores and offices. Our 1000 sqm warehouse houses all the best in retro decor from the 1950's-80's. We sell everything in teak, rosewood, brass, ceramics, lamps and much more, and can also help with specific purchasing tasks.
No job is too small or too big for us.